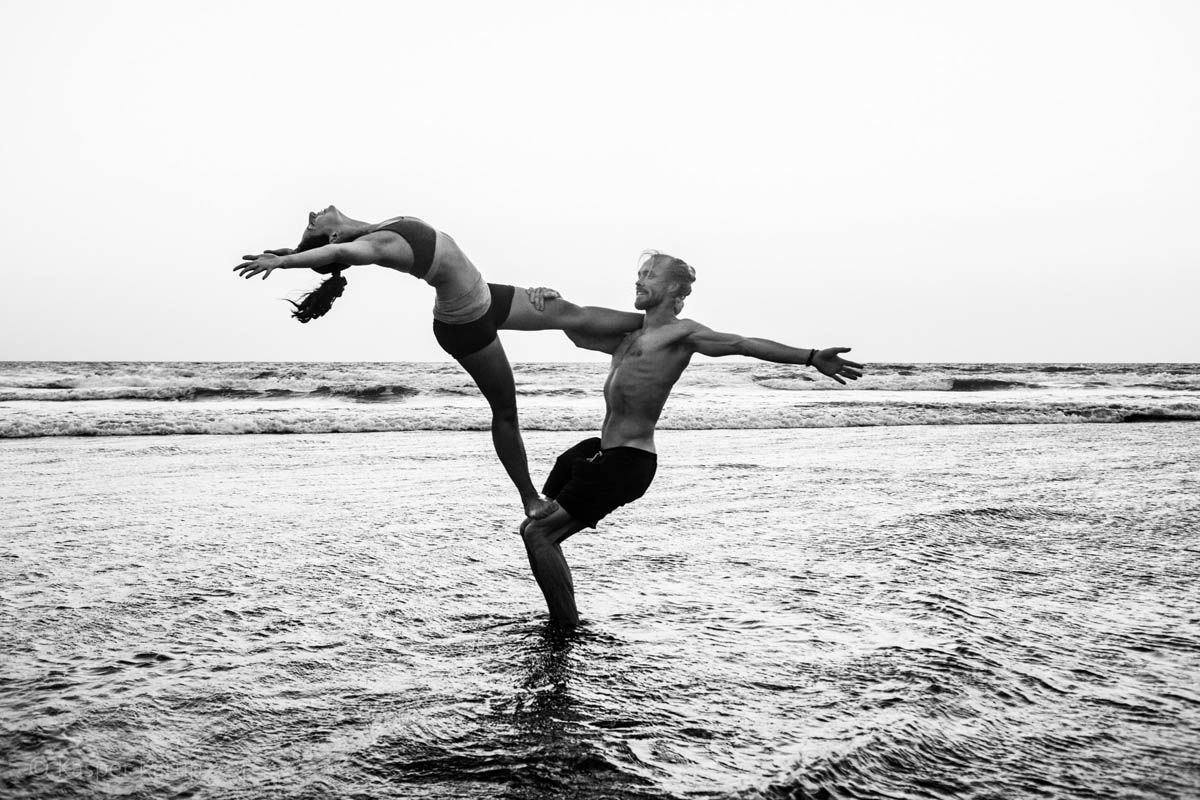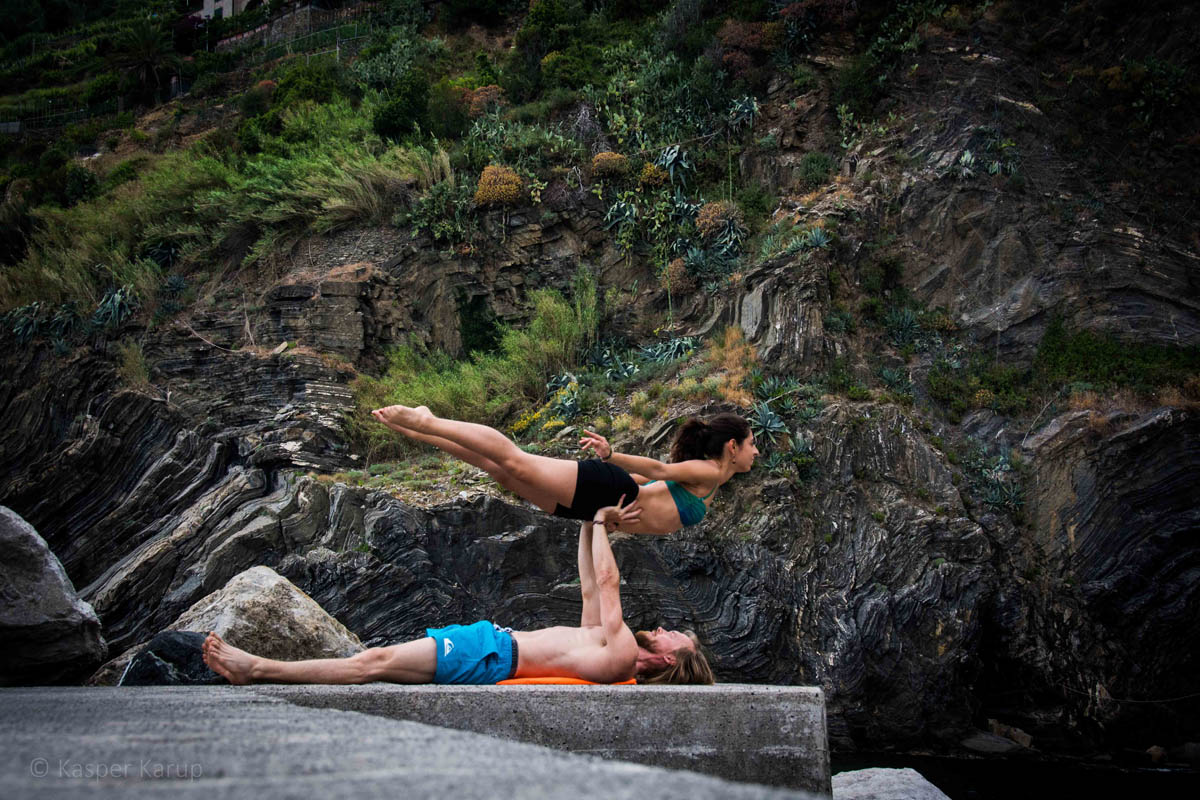 We teach acroyoga classes and workshops with focus on fluent movement and connection - inspired from our backgrounds in dance
We come from backgrounds of different types of dance and use technique from this world to explore movement through acroyoga. We aim to create a space of trust and genuine connection in our classes - including everyone and creating an engaging learning experience every time. We share a life philosophy of sharing what we love with passion. Please go to the contact-section if you are interested in classes or workshops.
Raquel Koya Mapelli and Kasper Karup are both certificated Yoga Teachers with Yoga Alliance.
We have been teaching workshops and classes internationally the last years at for example:
Nordic Acroyoga Festival 2018, Sweden
ArtinAria Aerial Lab 2018, Trento, Italy
Wonderland Acro Play festival 2017, Bergamo, Italy
Om & Bass Festival 2017, England
Nordic Acroyoga Festival 2017, Sweden
Yoga Room Retreat House, Valle Sagrado, Peru
Paucartika Hacienda, Cusco, Peru
Yoga Room, Cusco, Peru
AIRE festival, Huanchaco, Peru
Agárrate Catalina Circus School, Lima, Peru
Artería, San Cristóbal, Mexico
Azulik Geodesic Dome, Tulum, Mexico
Casa Plena, San Cristóbal, Mexico
Agâra Yoga, Oaxaca, Mexico
WAP Acroyoga Festival, Italy
Om & Bass Festival 2016, England
Nordic Acroyoga Festival 2016, Sweden
Yoga & More, Milano, Italy
Yoga Bergamo, Italy
Acroyoga Copenhagen, Denmark
And many more...
+ What is acroyoga?
Acroyoga is a new way of connecting and creating community though conscious movement and playfulness in teamwork. It's about allowing ourselves to trust both others and first of all ourselves. A confidence in ourselves, others and our own bodies that is often more or less lost in the western world with our busy lives.
Acroyoga combines the mindfulness, mental and physical balance of yoga with the power and strength of partner acrobatics and the softness and therapeutic qualities of thai-massage. Together they form a wholesome practice that is very accessible all the way from complete beginners and up to very advanced movement and acrobatics.
+ Who do we teach to?
In short we teach from beginners and to intermediate-advanced level.
We love to work with beginners, to see and feel the enthusiasm of the first flight - that feeling of freedom and the surprise of the lightness that is possible.
For more advanced practicioners, the tools can really be explored and the doors to improvisation and experimenting on your own open up. We come with challenges for up to the more advanced practicioners also - especially in dynamic movement, the challenge rises.
+ Our approach
Our focus is on being present and genuine with what we do, when doing what we love.
Communication through movement
Creating connection and fluent motion (rather than trying to achieve certain postures or complicated movement)
Our inspiration comes especially from the world of dance and we focus on quality rather than quantity.
Playing with movement as a way of being in our bodies
Being grounded, connecting both with others, but also ourselves.
Creating a space of trust - in the entire group, the groups in the class and between individuals. To take time to experience and learn, to ask questions and notice each participant and where they are in their practice and at this specific moment.
Improvisation is key in all classes and we often invite to experiment with the tools to learn more on your own and not only follow and copy what the teachers do.
We always work with different levels of energy throughout a class - high and energetic, fire - and with grounding, calm lunar-energy to come back down after flying high.
In acroyoga, our focus on dance brings techniques like 'frame', 'conservation of energy', 'follow-through' and others into the practice. We experiment with using the floor, since this is where it all starts and moving through flows with minimum effort, making us feel light, ending on the floor again, softly, smoothly.
+ Therapeutic flying & Massage
As an integral part of our acroyoga practice, we use therapeutic flying, meditation and thai-massage as the relaxation and for just letting go after flying with lots of energy.